How The Green Party Promotes Sustainability Locally and Internationally
Elizabeth May, is the leader of the Green Party of Canada, Canada's only Green Party MP, and a Canadian treasure. I think we can all agree Elizabeth May is a needed and refreshing voice in parliament. One of the few members in house promoting co-operation, rational thought, and of course sustainability. The Green Party of Canada has done a lot of work promoting sustainability and environmentalism. The Green Party has a strong values that promotes social and eco-justice. The belief among Greens is that you cannot have one without the other. There are many ways that this group has been focusing on changing the way we live and see the world and every day practices. 
The Green Party is dedicated to assisting small business in Canada. One way to help small business is to ensure that they are not taxed the same as corporations. The Green Party seeks to keep the small business tax rate, while increasing the tax rate for larger, polluting corporations. We wish to change the way corporations are doing business by introducing tax breaks and rebates for environmentally friendly initiatives that the companies implement. The Green Party is passionate about the need for sustainable clothing and from local suppliers. This is demonstrated in the Green Party shop. Items are made in Canada, helping to eliminate the use of over-seas child labour and promoting small business in Canada. Most items of it made from organic or recycled materials. A number of items are made with non-cotton substitutes. Even the local campaigns I have been a part of seeks out suppliers that are green minded and local. Candidates have even used old t-shirts, instead of new on some campaigns. It is very refreshing to see this on a grass-roots level as well as on a provincial and national level.
"We want to expand local small-scale agriculture and support a rapid transition to organic agriculture rather than subsidizing costly agro-chemicals, industrial food production, and genetically modified crops." – GPC Vision
Buying local, organic food is a important and popular topic at this point in time. Sustainable agriculture practices are an important component to keeping Canadians healthy, ensuring safe access to food, and keeping our environment livable and clean. Greens realise the dangers of GMO, as such, The Green Party is pushing for labeling of all GMO products and ingredients. Majority of Canadians would like to see this labeling on their products. They seek to end experimentation around GE crops, strict regulation around terminator seeds, increased research, and a ban on GE wheat. The Green Party seeks to assist small farmers and vendors buy allowing for funds to assist with these ever important businesses. The Green Party wants to implement a national food strategy. This would involve changes to the CFIA to ensure that promotion of health and safety comes before promotion of big business, ending practices that see big agriculture having influence in the political sphere, ensuring food is safe for Canadians by restricting and reducing antibiotics, pesticides and herbicides, protecting the seed supply, assisting with better farming practices to reduce waste and carbon, protection of Canada's prime farm land, and much more
Greens across Canada are very concerned about practices surrounding fair-trade, human rights and trade agreements. The Green Party is strongly against international trade deals that take away sovereignty of Canadians and other nations. The goal for free-trade agreements would be withdrawing from agreements that hurt countries, and negotiation for deals that help improve the lives of people where the deals will take place. These trade deals are often counter productive for developed and developing countries alike. The Greens seek to ensure clean water and breathable air are human rights that must be protected. The focus would be shifting away from deals for free-trade agreements to fair trade agreements that promote human rights and sustainability. We see the need to reform the IMF and World Bank, the reform would include more accountability for these organizations.
Toxic chemicals are everywhere in our lives. From the food we eat, to the places we go, they are always around us. Greens seek to expand The Canadian Environmental Protection Act to include more items that aren't currently regulated, regulate all items that have significant adverse effects on health, and to ensure that items are proven safe before they are sold. Currently products are considered safe until proven otherwise. This is a great risk we impose not only on ourselves, but on future generations. A clean energy fund would assist in cleaning up polluted areas, and a tax on toxic products would help to set up this fund. Ensuring everyone has a healthy place to live is a major portion of The Green Party agenda. 
The goal of zero waste may sound like an enormous task, but with people dedicated to making the change, this can be accomplished. Greens wish to see a Canada with zero waste, and that doesn't mean incinerating the waste we do create. Ways to transition to a zero waste economy can be done by ensuring companies are taking responsibility for the waste they create, by doing so companies will have the incentive to create less waste. Ensuring that items that can be used again will be through better recycling practices. Items that are thrown out can often be used again, from old clothes and fabrics to unused technology, items are regularly ending up in landfills, taking up space when they could be re-purposed.  A big challenge to having zero waste is eliminating textile waste. Only around 15% of textile waste ends up being reused or recycled.  There is a lot of room for improvement when it comes to the problem of what to do with all of our unwanted clothes. A new labeling system for recycling items would help consumers know what to do with unused items and where they can go. The city of Colchester now accepts textile waste in regular recycling pick up. More programs such as this are needed across Canada. 
Sustainable Jobs
The platform in 2016 included a well thought-out plan to introduce sustainable jobs. Investment in the renewable energy is a key component for this plan. We want ensure that municipalities have enough money to be able to update infrastructure. From my experience in the KW area, this is a much needed investment. The condition of water mains in this area is poor. So much water is wasted from leaking municipal pipes. These pipes are old, corroded, and some in the region are still made from lead. The Green Party wants to expand public transit, taking cars off the road, leading to less emission and diminishes the need for ever expanding highways. The Green Party doesn't just focus on the immediate need, long term is also taken into consideration;
"The gap between the infrastructure funding our cities and towns need, and the funding they receive, is reaching crisis levels – Canada's infrastructure deficit is estimated to be upwards of $350-billion. We will work to close this gap by committing $6.4 billion per year, one point of the GST, to municipal infrastructure – providing stable, long-term funding to Canadian municipalities, creating good local jobs, and building vibrant, safe, and livable Canadian towns and cities. We will create a Canadian Infrastructure Bank to provide more robust and innovative financing and investment partnerships, in order to build safer bridges, better roads, world-class water treatment facilities, affordable housing, efficient public transportation, and expanded broadband access – putting thousands of Canadians to work in the process." – Green Party Platform, 2016
Oil, Tar Sands, and Energy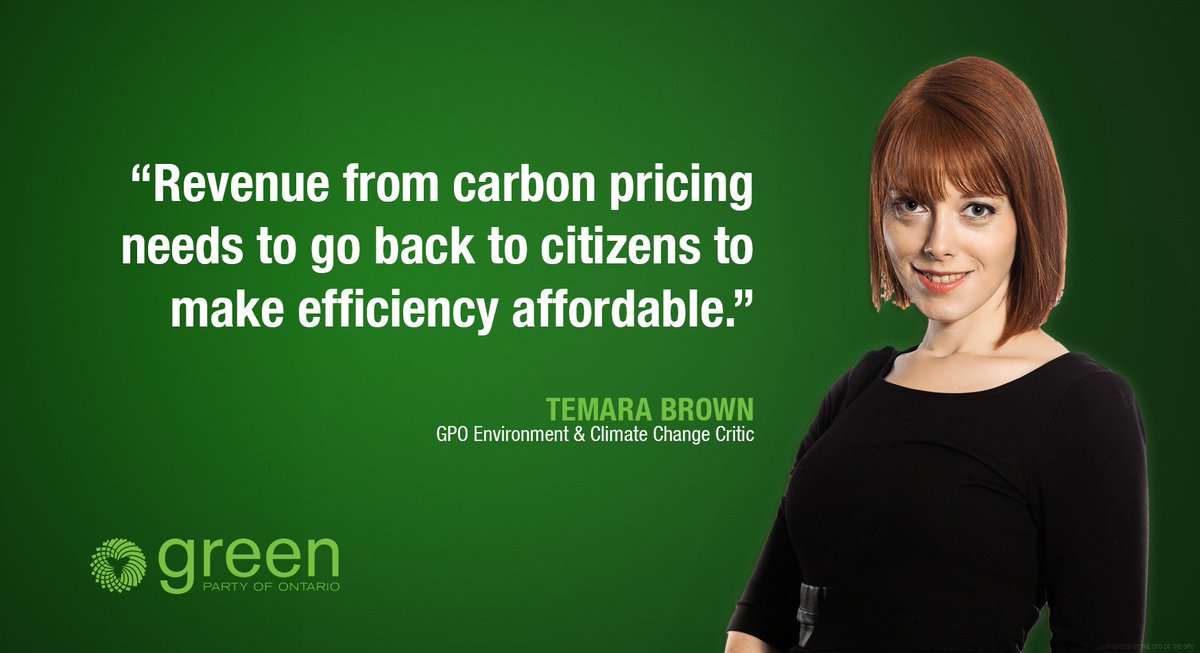 "Our plan is to move to the virtual elimination of fossil fuel use in Canada by mid-century. Our short-term target is 40 percent below 2005 levels by 2025, while we are calling for 80 percent reductions below 1990 levels by 2050. These are ambitious targets, yet the scale and urgency of this challenge demands nothing less. As Canadians, we will rise to this challenge and, in doing so, create a strong, stable, and prosperous economy today and for our children and grandchildren tomorrow."- Green Party Platform 2016 
The Green Party has been the only party in the last election to stick to the no pipelines stance. Other parties wavered with the idea of pipelines. Most said they were necessary, while some changed their views on no new pipelines, to we should refine in Canada. Climate scientists overwhelmingly agree that the Alberta oil must stay in the ground if we are to avoid global temperature rise of 2 degrees. A party of the environment and reason, does not want to see any new pipelines.
The oil and gas industry need more regulation surrounding existing pipelines to ensure they work properly, are not corroding, and have adequate emergency protocols. New pipelines must not be built, many proposed pipelines enter Indigenous territories, where they are not wanted. When the oil reaches the B.C. coast it is then to be shipped over seas, the routes are dangerous, and will have large impact on the environment of that area. To combat climate change The Green Party would implement a carbon fee and dividend plan. This would see that polluters pay, while the average adult Canadian sees a share of these fees given to them. 
"The Carbon Fee and Dividend Plan is the smartest, most efficient, and most effective way to shift away from burning fossil fuel. We will place a fee on carbon, and pay the funds it generates directly to every Canadian over age 18 in the form of an annual carbon dividend. This plan will defend our climate, diversify our energy mix, grow our economy, and ensure energy security for Canadians." – Green Party 2016
Social Justice
Greens across Canada are a group that is vocal social justice. We seek to eliminate poverty through a variety of new refreshing ideas. One idea pushed in the last election was guaranteed minimum income. This would seek to eliminate poverty by ensuring that each person has a set income that is livable, unlike the current welfare system. The Green Party wishes to eliminate taxes for all people that fall below the LICO measure. Something we would like to have free public transit for all people on assistance, as well as increased funding for single-parents upgrading their education. Ending child poverty is a goal Greens are very passionate about. With these measures they seek to eliminate child poverty across Canada.  
Another way of attacking poverty is a national plan for seniors. With CPP only covering 25% of working earning, GIS being unlivable, and increasing population of older people, this strategy is very important to tackle the issue of poverty. . They seek reforms on pensions and examination of current government funded pension plans. The Green Party seeks to increase CPP to 50% of working earnings, thus lessening the reliance on GIS. The plan for seniors include making communities that are senior-friendly. A focus on active living, transportation, affordable housing, national home health care plan, and community participation are key elements in this plan. These are just some of the improvements The Green Party wishes to make for seniors.  
Greens in Canada are dedicated to tackling the big issues of justice, climate, and pollution. Active volunteers, we have few, but the ones we do make up for the quantity with quality. People from across Canada work together, pool resources and work efficiently to address these issues. It is amazing to see and work with such a dedicated group of volunteers who are like-minded. With volunteers like these and issues that tug at the heart of all Canadians,we are forever growing and leaving our mark. 
About the Author
Wiyanna is student, mother, Green Party volunteer, and is active in the KW area. She has been an activist in KW and got her start with Occupy Toronto.  Wiyanna has been a Green Party member for 4 years and an active volunteer for 2 years. Wiyanna has worked on the riding association as out-reach and volunteer co-ordinator. She has been involved in various campaigns around the KW area. Now, moving up to a bigger role, Wiyanna is CEO of the Kitchener South - Hespeler riding association. With a lot of passion for the work she is involved with, will see what comes next for this new face in The Green Party.